Corporate Headquarters
800.639.3129
5 Northern Blvd, Unit 12
PO Box 250
Amherst NH 03031
---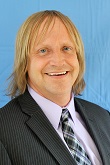 Vice President and co-founder of E-Management Associates, Dana Walker has over twenty-five years of experience in working with hospitals to successfully assist in the management of their active self pay accounts. As one of the first in the northeast to develop philosophies of patient friendly billing and tactical follow up, Dana used this knowledge and experience to create the Cash Acceleration System, a process that encompasses all elements of a truly patient friendly billing experience. Over the past decade Dana has maintained successful client relationships throughout New England and New York and is committed to the continual investment and innovation of services for his clients. He also actively supports HFMA and its Patient Friendly Billing Project and is a current member of the NH/VT HFMA chapter.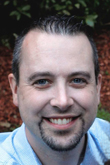 Jason Cook joined EMA in 2008 to assist with the creation of a new marketing strategy to complement and expand the company's already growing success. In addition to this, Jason also began to penetrate new markets to personally develop relationships with hospitals' administration teams, and he is currently focusing his efforts to meet with directors and officers in Vermont, Maine, Pennsylvania, Ohio, and Connecticut. He graduated from Southern New Hampshire University in 2008 with a Bachelor of Science Degree in Advertising. He is also a current member of the Maine chapter of the HFMA and attends meetings in New England frequently.
U.S. Regional Contacts
Please select your state below.